Pricing
Trackit's pricing is custom to each agency. Learn more about what we provide and how everything is included with Trackit.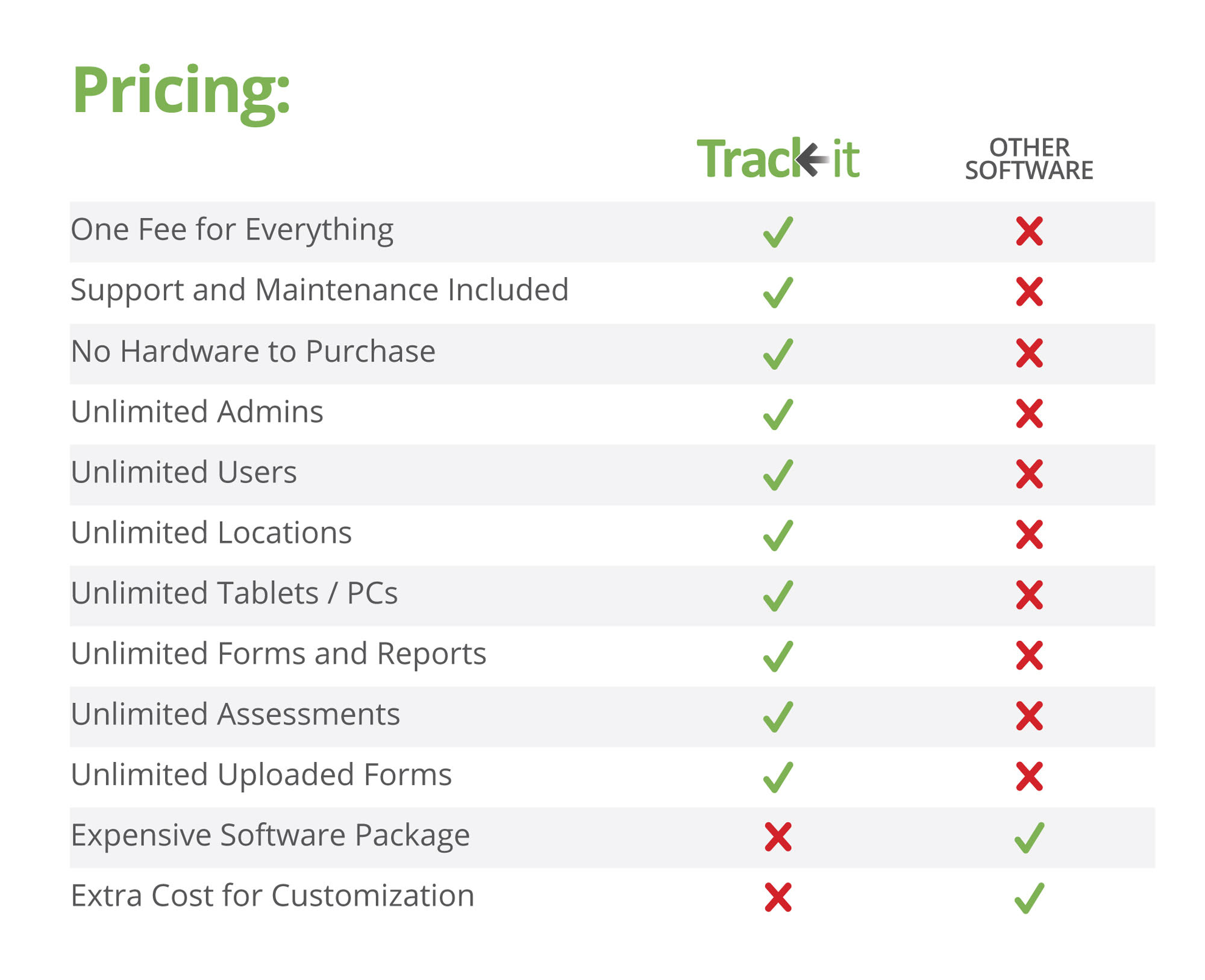 Trackit Provides:
• Accident, incident, and attendance tracking
• Learning management
• Compliance management
• Scheduling
• Safety Management
• Operations Management
• Full phone and web support
• Form and training support
• Full use of the tablet application and unlimited license to use internally
• Unlimited log-ins, unlimited employees
Customer Provides:
• Approved Android tablets as needed
• Internet connection to access the website and to upload completed assessment from tablets
Pricing FAQ:
Do you charge extra fees based on number of administrators or managers who use the system?
No.
Do you charge extra fees to add more tablets or use the system on new computers?
No.
Do you charge extra fees for adding additional locations or adding users?
No.
Please call us at 619-450-1990 or request a pricing proposal using the form below.
Transform the way your agency operates